POPULAR PRODUCTS
Quill Safety
At Quill Safety, we take pride in supplying high-grade safety and compliance products to Australian homes and businesses. Looking for a complete suite of compliance products for your workplace? Or just a first aid kit for your home? Whatever your safety and compliance needs are, our friendly and informed product advice will ensure you get the product that's right for you.
Adhering to OH&S standards is easy with our range of safety signs and equipment. We supply the best brands and products and provide our customers with great service and comprehensive product knowledge.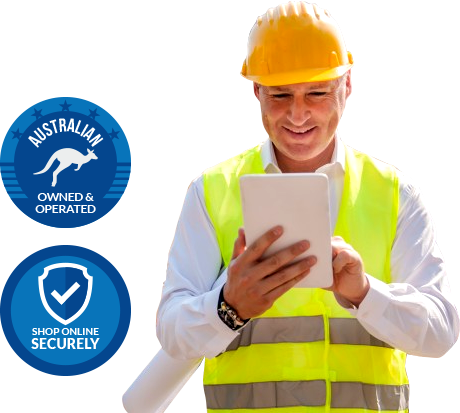 Popular Categories
Trusted Protection Brands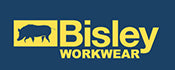 Safety Gear and Supplies
Protect yourself and your business with our selection of online safety supplies. Quill Safety is your trusted supplier for anything you need to comply with Australian OH&S and safety requirements, no matter what industry your business is in. Browse our comprehensive range of safety supplies online to find all of the work safety gear and industrial protection products to keep you and your business safe.
Choose Quill Safety for your safety supplies in Australia
As a proudly Australian-owned and family operated business, the team at Quill Safety is committed to providing you with nothing but the best in safety protection. Where possible, we source our safety gear locally, so you will be supporting your country's economy when you shop with us. We supplement our range with trusted international suppliers because we understand that running a business is time-consuming and you want to buy all the safety supplies you need in one convenient location. Safety is our business, and when you choose to buy your safety supplies in Australia with us, you make it your business too.
Quality workwear and PPE for every industry
Our collection of work safety gear includes a range of workwear that will be suitable for most Australian workers, regardless of their field of employment. Order today what you need from our wide range of pants, shorts, shirts and vests, for both men and women.
For functional and comfortable work bottoms, browse our selection of pants and shorts. They come in different cuts and materials so you can choose the ones that suit you best. If you need a hi-vis top, select your pick from our range of shirts and vests. Options come in either plain styles or taped so you can make sure it's the right fit to keep you comfortable all day at work.
In addition to our work safety gear, we also offer a complete range of PPE, so you can shop for all your safety equipment at once. Our PPE collection includes hand, hearing and head protection as well as protective eyewear and respiratory gear. Whether you work in construction, food processing, mining or any other regulated industry, we have your workwear needs covered.
The best industrial protection products online
From safety signage to first aid and fire protection, Quill Safety has your workplace covered with its complete range of industrial protection products. Having safety signs is not only a law requirement but also a necessary practice for smooth business proceedings. Our broad range of safety signage includes caution signs, danger signs, emergency signs and more. We even offer a complete collection of braille signs to help your business safely welcome visually impaired people.
Sometimes, however, accidents still happen. Having an up-to-date and complete first aid kit will save your business from being in a tough spot, both with the patient and the law. Make sure you have everything you need in case of an emergency with our handy first aid kit calculator. Another requirement that all businesses need to comply with to be up to code is to have the appropriate fire safety protection in place. Invest in high-quality fire protection equipment, like fire extinguishers and fire blankets, and keep your workers, customers and business safe.
Shop online for the best safety supplies in Australia
Whether you are setting up a new workplace or you need to update your onsite protection, browse our catalogue of online safety supplies to find everything you need. Contact our expert team for any advice regarding fitting out your workplace with the necessary safety gear to comply with your industry's regulations. With our comprehensive range of products, safety in any Australian workplace is under control.